Events In June, 2021
Superintendent's Revenge
TBD
9:30 am Shotgun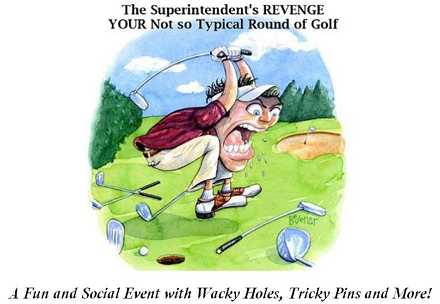 So, You Think Our Course Is Easy? Think Again!
Superintendents Revenge Schedule of Events
Check in Starts 8:00 am
Shotgun Start 9:30 am
Cost 
$45.00 Members $60.00 Non-members
Price includes Lunch and Awards Banquet – Prizes – and the Winning Team Picture Next to the Trophy in the Pro Shop for a Year!
BRING EXTRA CASH FOR GAMES AND RAFFLES
What's the Format you Ask?
Hampstead Shamble Four Person Event
Every Player Plays Their Own Ball on Par 3's
Modified Scramble: Best Ball on the First Shot on Par 4's
And the First and Second Shots on Par 5's
Then All Players Play your Own Ball into The Hole.
Count the Two Best balls as The Team Score Per Hole
Beware There will be Obstacles and Tricky Pin Placements
All Over the Course.