Friday February 10th, Saturday the 11th
Monday The 13th and Tuesday the 14th 
2023 Valentine's Dinner Menu and Cocktail Menu!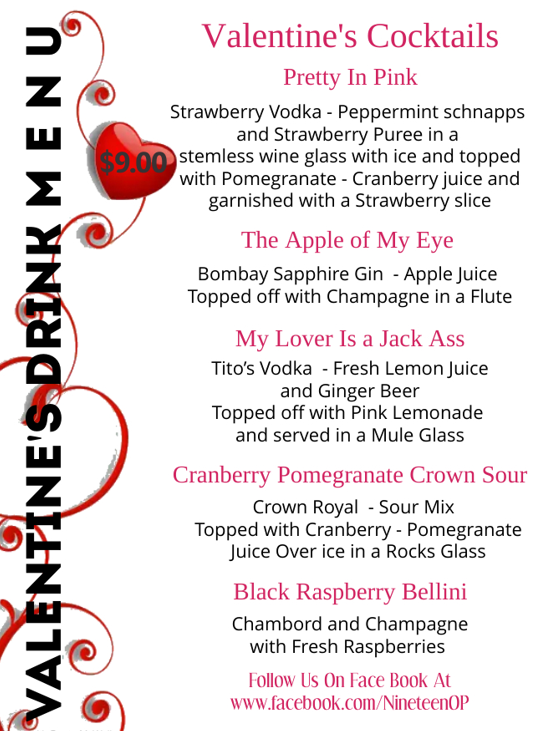 For more info Check us out here:
https://linktr.ee/Eat_AtNineteen
Please Continue to Make Reservations
to Guarantee Your Meal Choice!
Nineteen Restaurant (910) 406-1419
@ Olde Point Country Club (910) 270-2403
513 Country Club Drive Hampstead
ALWAYS OPEN TO THE PUBLIC!